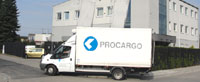 Procargo possesses own warehouses - working hours accommodated in accordance to our customers' needs. In addition we offer warehouse logistics based on the analysis of the market demands.
Procargo offers services of Customs Agency. Customs agents with long time experience guaranties efficient handling of all customs formalities.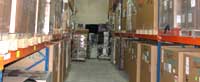 We offer safe and reliable delivery system within Poland in coopeartion with major Fourier companies. Recurrent or one-time delivery with a 24 or 48 hours time-limit.